LIGA MX gets a head-start to season 2019-2020
The Mexican football league Liga MX kicks-off our football season for 2019/2020. This season the league boasts 19 teams instead of previous 18 and 170 games are played in the Apertura phase of the season. Last season's top teams in Clausura were Tigres, Leon, Club America and Monterrey and it comes as a no surprise those clubs are once again predicted on top. It's not unusual, though, that the Apertura-phase is not as easy to predict as it would seem.
Here's how Accuscore's simulation engine predicts the first part of the season to pass: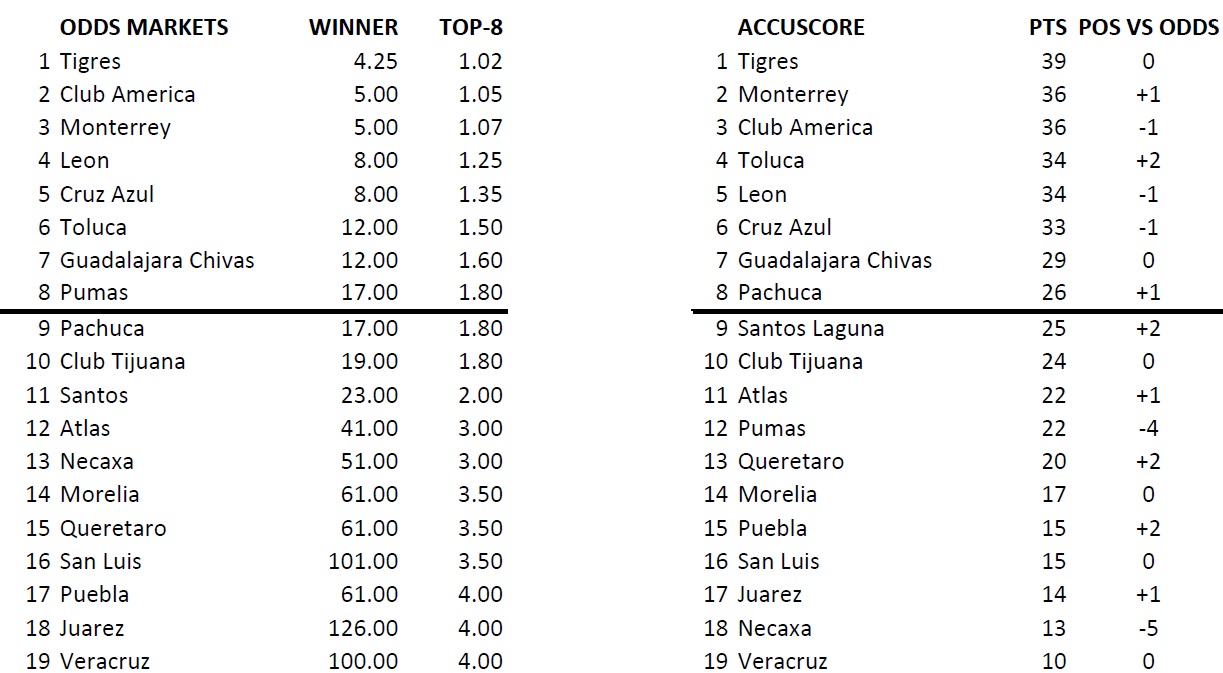 Accuscore's analysis
The top of the table features the usual suspects and there's not much difference between the oddsmakers and Accuscore's predictions. In top-8, meaning the playoffs-positions, there's only one team difference, as Pachuca takes the place of Pumas at 8th.
All in all according to Accuscore simulations, the Liga MX Apertura phase is very much as the oddsmakers have it planned and there's no room for big surprises. We'll have a closer look after the 170 games are played and Liga MX heads to Apertura Playoffs!